©2005 - 2018. Papillon Haven Rescue (Incorporated) All rights reserved.
All material on the Papillon Haven Rescue (PapHaven) Website is copy written and protected. No content, images, or written material may be used without the express written permission of the Board of Directors of Papillon Haven Rescue.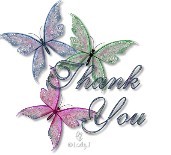 Naomi & Happy - first 2 paps rescued by PapHaven
in 2003
Some of our PapHaven rescued Papillons need SPECIAL HELP. Some have medical problems that require Specialist or extensive veterinarian care with prolonged treatment and even longer foster care. While PapHaven will do whatever is needed to restore the health of these Special Butterflies, we also need help in doing so

.

Hello, my name is Gardenia, and I need your help!
Beautiful Gardenia has suffered from

GERD

for some time which has caused an obstruction in her esophagus that does not allow her to swallow food or water. After consultation with a local vet she was sent to the Emergency Care in critical condition and has cost PapHaven over $8,000.


We NEED YOUR HELP!




Each new BUTTERFLY represents gifts totaling $200...
P.S. There is one (1), only one - Special Veterinarian in NY that can make a tube type item that could be inserted in the esophagus to open or hold open the restrictive scar tissue in Gardinia's throat so that food and water may pass through.
This would be a last effort to save her life. Of course it is hugely expensive and long trip from her Foster Home in NJ.
Could you help us save her?

UPDATE: Gardenia is in NY. The specialist hopes to do surgery on Monday 1/15/018
She is in the care of the Animal Medical Center 501East 62nd St, New York

The procedure was completed, and Gardenia is doing well in Foster Home eating and drinking on her own. In 6 weeks she will return to the Specialist for removal of the apparatus and an endoscopy to check the healing.