Papillon Haven Rescue
"REMEMBERING"


this is a very long page ...please scroll down



Honoring Nell McKay by Elizabeth & Dudley Schneider
Memorial for

Madeline Deanna Vose

~ 16 Mar 2009


John & Mary Rausch
Will & Patricia Stout
Jon & Larissa Daily
Don LaRue
Rita Sanders

Rooks County 4-H Club
Jimmy and Jennifer Debey
Ann M. Malosh
Abby Jakoplic
Carol A. Smith
Dodge City Kennel Club


In Memory of Auntie - Bertie Lunaas ~
11 March 1920 - 11 July 2008

Jan & Al Jorolan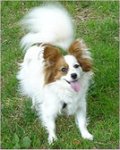 IMO

Annie Girl.. Not gone, but just gone ahead...

We miss and love you Annie Girl...
Until we meet again...
Love,

your foster mom and dad, and all your foster brothers and sisters...
Terri Kent and family

"

It came to me that every time I lose a dog they take a piece of my heart with them.

And every new dog who comes into my life gifts me with a piece of their heart.
If I live long enough, all the components of my heart will be dog, and I will
become as generous and loving as they are" Zuccaro


Pamela Conner in Memory of
Bandit

June 2009
In Memory of Rikki by Michelle Huss


In Loving Memory of Bell Sundberg


from Rose and Mya Engler

There once was an old gal named Bell
Who came from a place we'll call hell
It was cold and very scary
and it made her oh so weary
She just dreamt of escaping her cell
Then Paphaven came to her aid
Miss Bell knew that she just had it made
She moved in with Nancy
and it made it feel fancy,
And a warm bed is now where she laid
So Miss Bell's real dream finally came true
A furever home where she didn't feel blue
She was warm and well fed
and had a nice comfy bed
And there were plenty of bones to chew.
Years went by and Miss Bell did grow old
But she knew in her heart she would never be sold
She lived on Rum River
and never did shiver
And that's how her story was told.
Bell now lives in our hearts and our minds
And her friends really miss her, her kind
At Rainbow Bridge there are no pants,
now you can really, really dance
We love you Miss Bell, your the best we could find.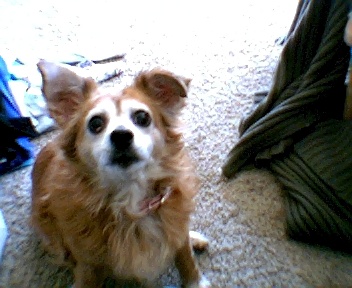 Miss Lucky Penny, my Papillon Princess....
you were "the dog of my life". I will always miss you.
Judy Maxey

In Memory of Lindsay Megan Haney. 8/4/93 - 8/14/09



Choose your butterfly.
Remembrances may be Made to this Site by Contacting: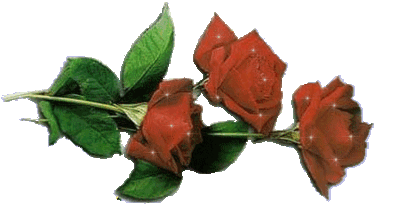 In Loving Memory of Gilbert Bancroft, my Father
Shannon
First United Federal Credit Union
Joseph & Amanda Roper Jo Ellen Meerman
Courtney Rosel Eric & Sarah Buchanan
Bryan & Jessica Buist James & Carol Kane
In Memory of Maureen Twombly
OrionDk Promotional Products
For Joni, my Papillon baby, fly free.....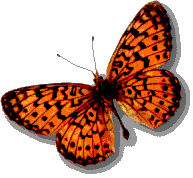 In Memory of MAGHEE... loved & missed by all.
I
n memory of sweet
Beloved Pearl
.
You brought more joy into my life than you will ever know, my precious
baby girl. I will forever miss the way your eyes always lit up when you
saw me and the way you
followed my every step. I will miss the way you
got all excited each time I came home from work and
would run in circles
with happiness. Your passing has left a huge hole in my heart, Pearlie
girlie, but I
know that now you are flying free at Rainbow Bridge and are no longer suffering from the cancer that
took over your beautiful little body. You lived a long life of 14 years, and I am so very proud to have been
your Mommy. One day we will be together again, my angel baby. I know you will be waiting with excitement
to see me and will once again have those bright little eyes light up and run in circles when I come to you.
I love you now and forever, Pearl!
I
n loving memory of
Kandi Sue Norton
, who was stollen from us on Sunday,
March 14, 2010. She was the love of my life, my "heart" dog! Kandi will forever
be missed and loved,
and we will always cherish the wonderful memories she
gave us during the
five years we were so blessed to be her Mama and Daddy.
You are in my
prayers everyday, my precious little angel girl. Mama loves you
now and always.
Only God knows how very much I miss you, Kandi.


Honoring Mary & Paul Fournier
from Audrey & Dwight Littlefield
In Memory of Chuck Evans and his beloved Splash and Chance

"

Happy 25th Anniversary

to Lynn Guerra and Arlene Robbins"



Todd Feltner
A+ English LLC
Michelle Phillips
Philip & Ival Lang
Patricia L Mingle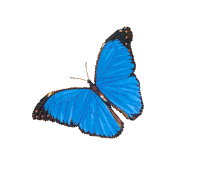 In loving memory of Stella
, now the brig
htest star in heaven

.
A pet's time on earth is far too short, especially for those that love them. We borrow them, really, just for a while, and during these brief years they are generous enough to give us all their love, every inch of their spirit and heart, until one day there is nothing left…. Deep down we somehow always knew that this journey would end. We knew that if we gave our hearts they would be broken. But give them we must for it is all they ask in return. When the time comes, and the road curves ahead to a place we cannot see, we give one final gift and let them run on ahead, young and whole once more.
"Go now and run free, good friend," we say, until our journey comes full circle and our paths cross again. And our journey will come full circle. (Excerpt from "The Journey")
She is dearly remembered and sadly missed by Janice, her "aunt" Judy, and her grandmom Robina.
HAPPY BIRTHDAY DON FOX!
In Honor of Don's 80th Birthday
Lois Fox
JoAnn & Howard Preston

HONORING NORA LENAHAN
from Liz Castelgrant

In Memory of Grady Riley
papillon lover & breeder
by Carolyn Bush
In Memory of Christian Michael House
from
Allison Johnson
In Memory of

Lorraine Cerer

, wonderful mom and animal lover.

from Jim & Rita Cady
In Honor of
Linda Ecklund
Thank you for all you do....

Gretchen Smith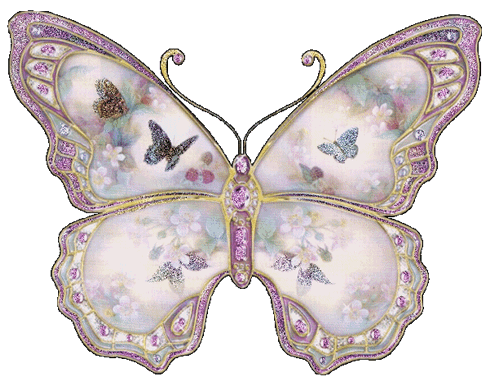 FOR THE LOVE OF DINI

- our little sweetheart
Linda & Donald Kasprzyk
IN GRATITUDE


Thanks to Lucy Colluran and Lyndell for meeting my family in Santa Maria, so that we could meet Phebe and Goochi...we thought that they were adorable! ...Pap Haven is awesome!
gina de michael

In memory of Darrel Bruesehoff.
He was a great friend and wonderful "Dog Dad" to his beloved Papillons.


Nancy Pinke
In Memory of MADDY
...
Maddy was the happiest, loving dog ever.. She was bright, alert and a faithful companion. Our family grieves at her passing.
beloved Papillon of Dave
Remembering Martin Robert Gerst "Marty"


Phoebe Gerst (picture) mourns the death of her best FatherFriend,


Martin Robert Gerst

who left her and his wife, Judith, on December 2, 2011 after a short illness. Marty, a long time Houston resident, was active and happily walked with Judith and Phoebe every evening after work in the Dog Park.
Also Remembered by:
Phyllis Dorr
Fran Etner
Joan Kirschenbaum
Jane Frost
Susan Kopplin
Jerry Goldstein
Joyce Roquemore
Stephanie Maierson
Judy Amonett
Donna Siegel
Joe & Marilyn Patterson




Honoring ANDREA WATSON


Our beloved friend of extraordinary giving
Melany & William Watson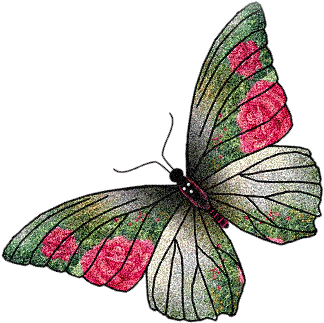 A contribution on behalf of Blair S. McKay of Upsilanti MI, proud dad of 2 darling Papillons
by Elizabeth & Dudley Schneider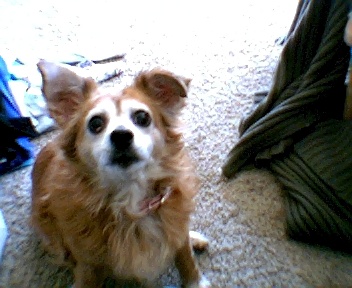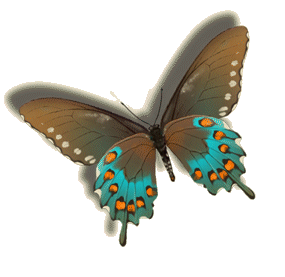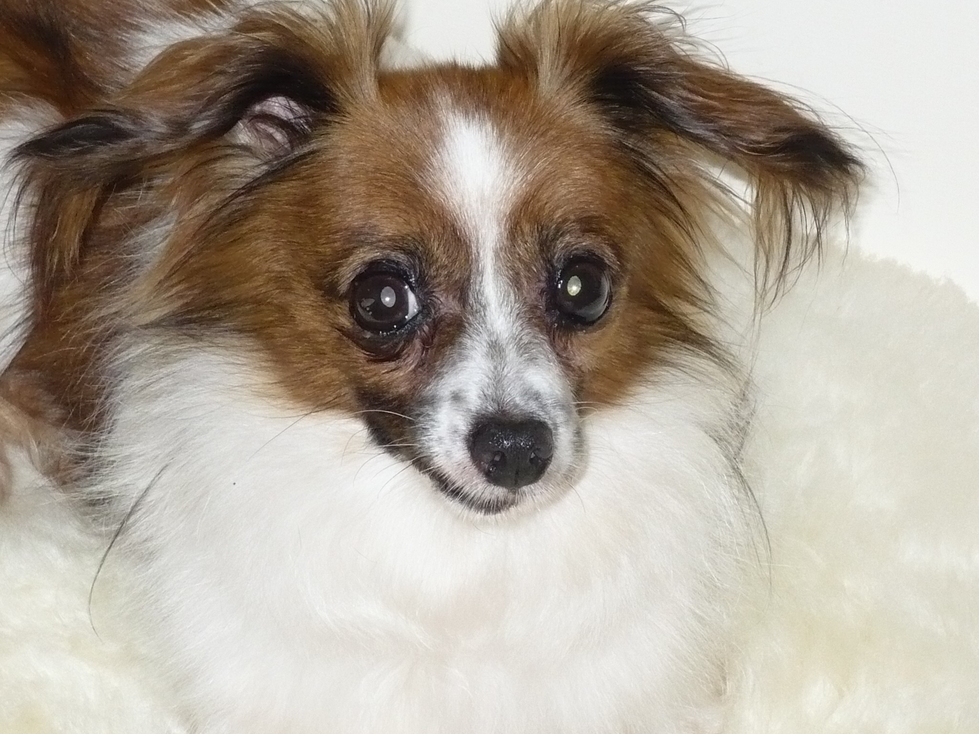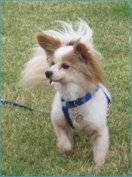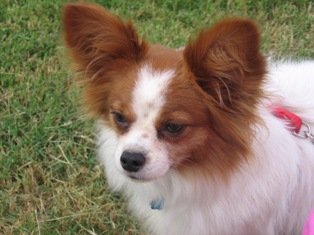 In memory of Chere Romano
She loved Papillons and will be missed by all who knew and loved her.
Nancy Pinke

He was a blessing to have and will never be forgotten
He was truly lovoed.

Special thanks to my family, friends and Dr Milton and staff.
Memorial for Palmear Donson from Annie Donsono
June 4th 2009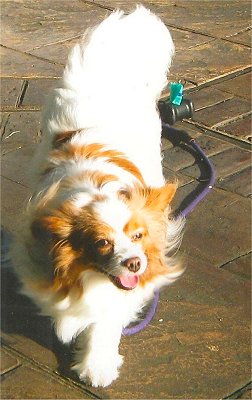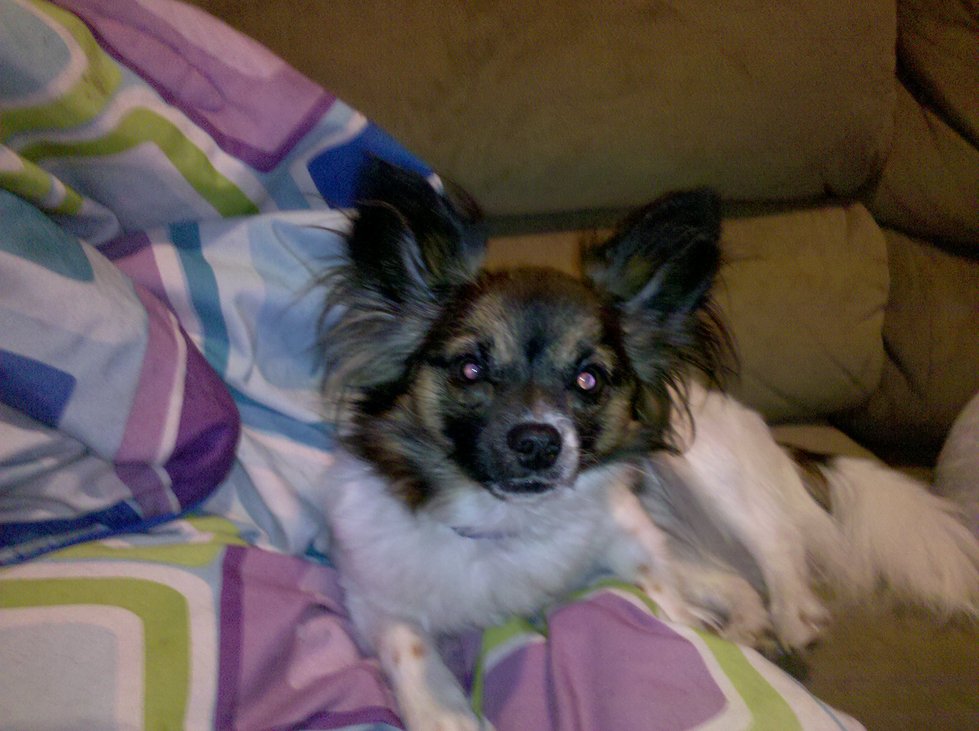 IN LOVING MEMORY of PAT GORDON
Goodbye sweet friends! We will meet again at Rainbow Bridge.
Monday 20 February 2012. Mom died peacefully late Monday afternoon surrounded
by love. We are grateful for her in our lives and that she is no longer in pain!
daughter, Sandy Hardwick & family
Carol Stewart
In Memory of Iris


daughter of LeROI's Fire and Ice "Flair" and Innoki de Costalina,
who died in a tragic accident at 14 weeks of age. We miss you, little pistol.
Mom and Dad, Sapphire, Stetson, Sheena, Skyler, Stasia and Mommy Flair
.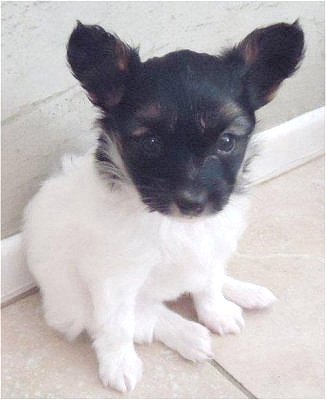 In Memory of Martha Weidemann


mother of Joyce Young and grandmother of Sapphire,
Stetson, Sheena, Skyler, Stasia, Flair and Iris (at the rainbow bridge).
Remembering

TOBY BURCH

, beloved Papillon of Martha and Jim Burch, who has passed over the Rainbow Bridge.
Brian Westra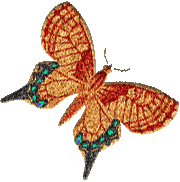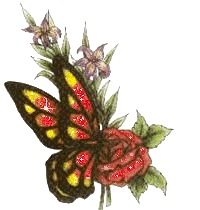 Pepper

had her little quirks, including turning into Cujo at the vet's office, but she was the sweetest little girl despite them. She was always ready to greet everyone who visited, and was especially loved by her grandmom. She loved her walks and would sit patiently waiting by the door-until she decided she had waited long enough and let you know about it in no uncertain terms. She could also wake you up in the morning if she needed to go out; sleeping in was not an option if Pepper was ready to get up. She was happy with a belly rub, a treat, and a comfortable bed. She is lovingly remembered by mom Janice, Aunt Judy, grandmom Robina; and very much missed by papillon sister Jinx.
And think of her as living
In the hearts of those she touched
For nothing loved is ever lost-
And she was loved so much.
(From "Her Journey's Just Begun" by Ellen Brennaman)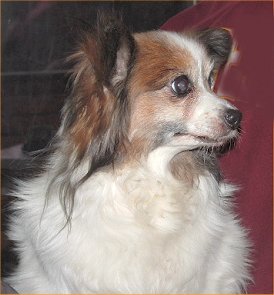 IN MEMORY of JAN WITTEL
from her friend Janet Warren

If you wish you may choose a BUTTERFLY for your memorial.
In Memory of

VERNESA MELLA

,
Mother of Chris Carlson.....
Katherine Michaels

Always in our hearts.
Gary and Inez Edwards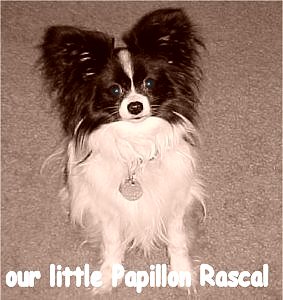 Gizmo who was always a Happy Boy and taught us to laugh all the time!
His paw print is forever on our hearts.
Miss you Good Boy!

Lexie

will always be as close as a memory. It will be the little things that we will
remember: her cute little "aroo" howl for food, her dancing feet, her toy twice her
size, and her endless search for the perfect lap to sit on. We cherish these
memories as she was cherished in life, and what the heart has once cherished,
it can never lose.



There are no goodbyes for us. Wherever you are, you will always be in my heart.....Gandhi


Janice Geroni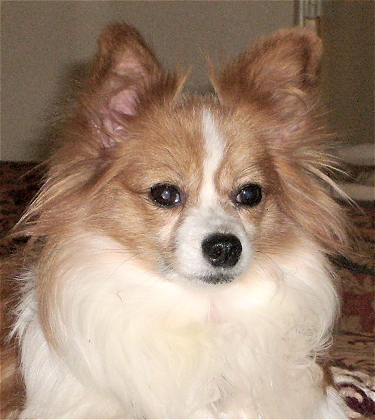 GABRIELLA known as GABBY, the cause
of my passion to rescue Papillons. Loved deeply by her Mom and thankful for the 15 years with her.
Jan Jorolan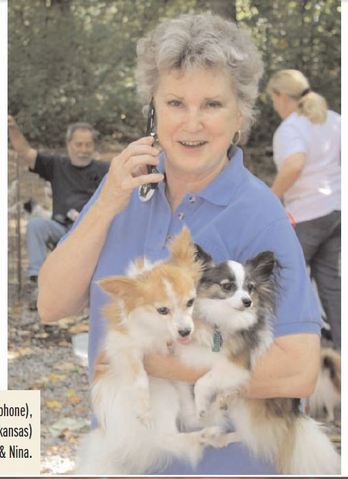 It only takes a few minutes as a member of PapHaven to see that our director, Jan Jorolan is our own little "Energizer Butterfly". She is always available to anyone trying to contact her. Her bright and happy "Hi there" is a welcome sound when one of us is trying to deal with our own problems or worries. What many of you may not know is that Jan recently had shoulder surgery. While recovering some of our members decided to make a "nice memory" out of her situation! A beautiful plant was sent to her home and additional donations were made.The board made an executive decision to donate the remainder of the funds we collected to PapHaven in Jan's honor. And guess what? We were so sneaky about it that Jan never found out until now. It is just a small token of our respect and admiration for our fearless "Energizer Butterfly".
Thanks Jan for all you do.
Your PapHaven Family

Stryker Houdini,
my beautiful sunny memory; jumping high and running fast; racing Willie to
catch the squirrel; loving FOOD; snuggling; alone time with me; using his outside
voice to scare away intruders or meet me at the door....Gone way too soon.
We will remember......
Elizabeth Nesbitt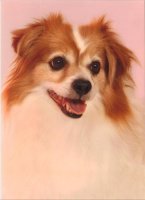 My dear Rocky

-
my first Papillon. Because of him I became interested in the breed which led me
to Papillon Haven Rescue. It is because of him I have since fostered over 15 Papillons.
It's because of him, those lives were saved.
I will always love you.
Nancy Sundberg
My mother Zelda and our little papillon girl Bonnie were both flown away with the angels within 3 days of each other. Even though they will be missed dearly, at least they will not suffer anymore

.
"In the arms of the angels,
Fly away from here.
You're in the arms of the angels,
May you find some comfort there."- Sarah McLachlan


We miss you both so much our little Bon Bon 2001 - 2013
and my mother Zelda Murray 1931 - 2013.
Charlotte Michael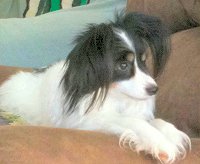 In memory of Pat and George Harris with Heavensent Papillons
They were our first Papillon friends, as well as our mentors.
They were the owners of our second Papillon love,

Heavensent Nike Air

.
Although we already owned one papillon, their support and friendship further influenced
our love of the Papillon breed.
Joyce Young and Paul Meece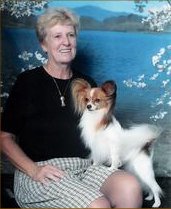 In Loving Memory of STEVEN TURNER, owner of three beloved Papillons who continue to reside with his wife Maurine Turner.
Maurine

Remembering Maria Silva Kuhn who loved little dogs.


Jack Calbert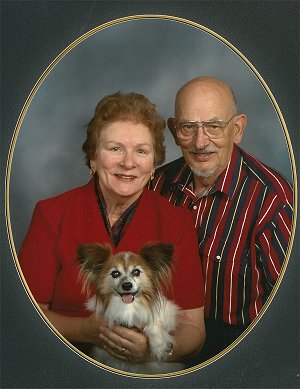 In Loving Memory of Jim Watson.


Our Friend and Director of PapHaven, has gone to the Rainbow Bridge to gather up the Paps waiting to cross over with him.
He was the dear husband of Andy Watson, who together have two wonderful sons. Both Andy and Jim have been active and supportive of PapHaven and have had many foster Papillons pass through their home. The picture is of Andy & Jim with Bonnie – their first Papillon who was responsible for their interest in helping to rescue Papillons and also for taking management positions with PapHaven.
In memory of Charlotte Bacon, who dreamed of becoming a veterinarian. This angel was taken from this world in the tragedy at Sandyhook Elementary. Her favorite color was pink.

Honoring Nell McKay by Elizabeth & Dudley Schneider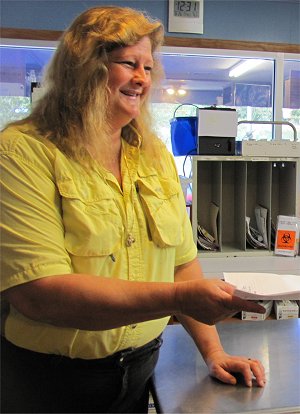 REMEMBERING Marion Smith DVM for her cheerful and excellent veterinarian care of my many animals. Bootz misses her....so do I.

Born Feb. 4, 1957, and passed from this life on March 31, 2014. Her very large family was always near, as were her many pets and friends. She was an accomplished veterinarian and an animal advocate both locally and nationally. She opened her practice as All Creatures Animal Hospital in 1991. She dedicated her life to the care and treatment of all animals regardless of the ability of their owners to pay and dedicated many hours of her time to animals in need.

Her great capacity of love and caring for all local pets will be greatly missed, but the tradition will continue as her practice continues on.
She was a friend to both myself and my pets as well as to our rescue organization, Papillon Haven Rescue.
Jan Jorolan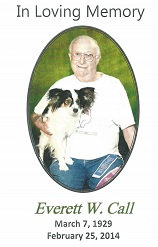 I'd Like the memory of me
to be a happy one.
I'd like to leave an after glow
of smiles when life is done.
I'd like to leave an echo
whispering softly down the ways,
of happy times and laughing times
and bright and sunny days.
I'd like the tears of those who
grieve, to dry before the sun
​of happy memories that I leave
when my life is done.​​​​​​​​​​​​​

​​
Remembered By:
​
​Thomas & Mary Olsen
Susan D Anderson
Stacy Collings
David & Heather Jenner
Randy & Jennifer Gaskins
Jerome G Besler
Andrea C Peterson
Kathleen a McClellan
Black Hills Dog Training Club
Honoring Bernadette Postle​
​by GoToRovers –Troy Bossard & Sheri Scarborough

Memorial for Elaine Kerry Courtenay
From W.Scott Kerry​

In memory of my mother, Helen Julian, January 25, 1920 - February 18, 2015.​
She loved my Papillons and they loved her. The ones that passed before I am sure met her at the Rainbow Bridge.
Pat Idleman​

In Memory of Zander
He never barked... he WOO'ed... so his other nick name was Woo Woo
- Jodylynne Rowswell​​​
Honoring Ellen Stewart
- Diane Johnson
In memory of Loteki A Party Favor, CDRN ("Benji") owned by Cecelia Servas
​ - Debbie Kaminski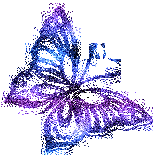 In Memory of Louise Rosser
- ​Florence Seletzky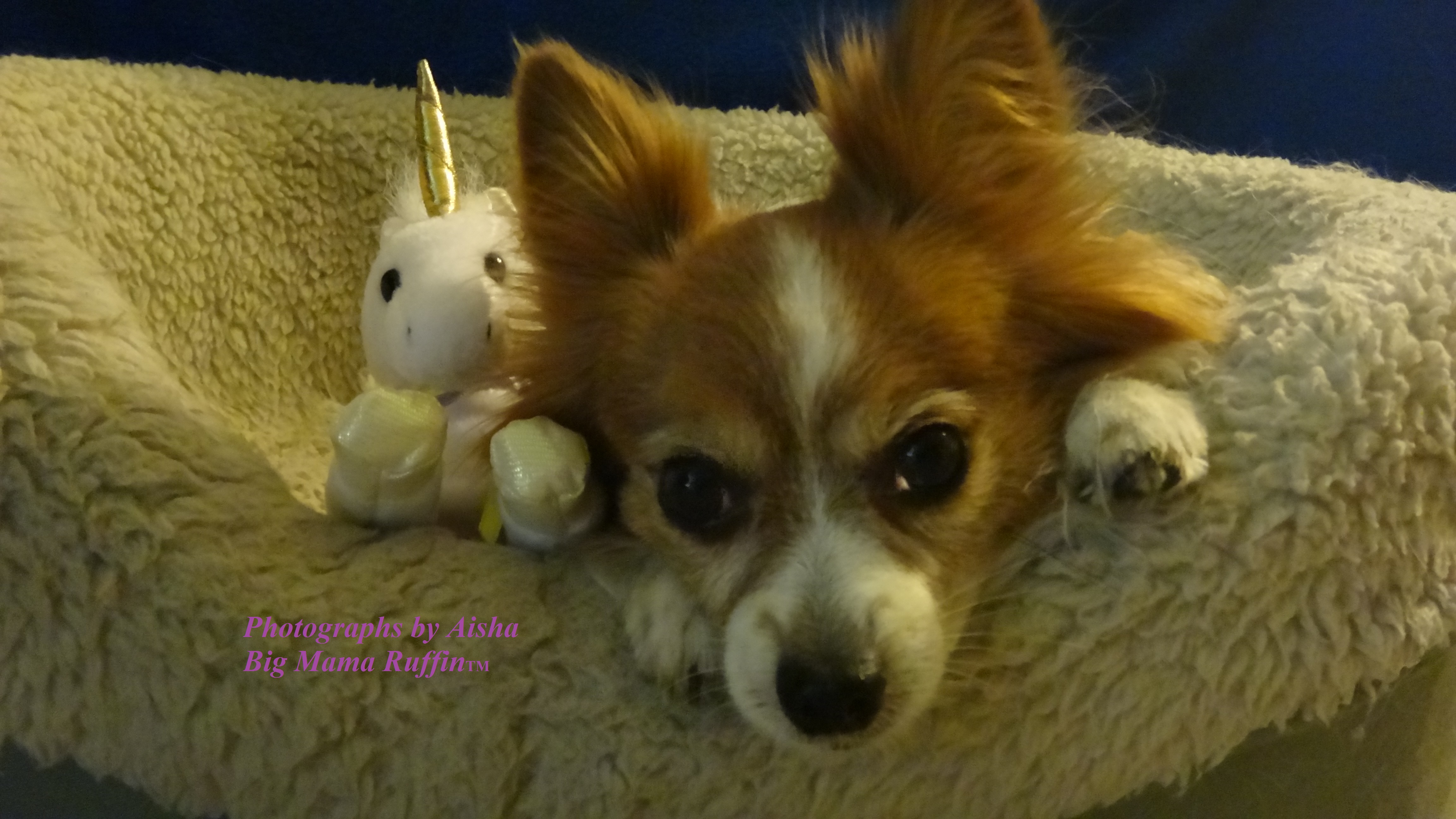 Deante "Papi" Ruffin-Smith, 12 years old.


​​A hugger, model, family man, baby, & friend. A true gentle & intelligent Papillon. Inspiring, Loving, at times Trying, & Motivating. ​​We traveled across the U.S. & overseas USAF.
My Light thru storms, I'll miss you. - Aisha Ruffin​​
On behalf of club member Mary Lou Mason in memory of their beloved Papillon "Maddie" (Madame Butterfly)

- Five Flags Dog Training Club of Pensacola FL

We would like to make a donation in Honor of your member/supporter

Don Spence

. While not an official member of the Amarillo Obedience Training Club, he graciously makes himself available to us and fulfills roles that are hard to fill.
- Amarillo Obedience Training Club, Amarillo TX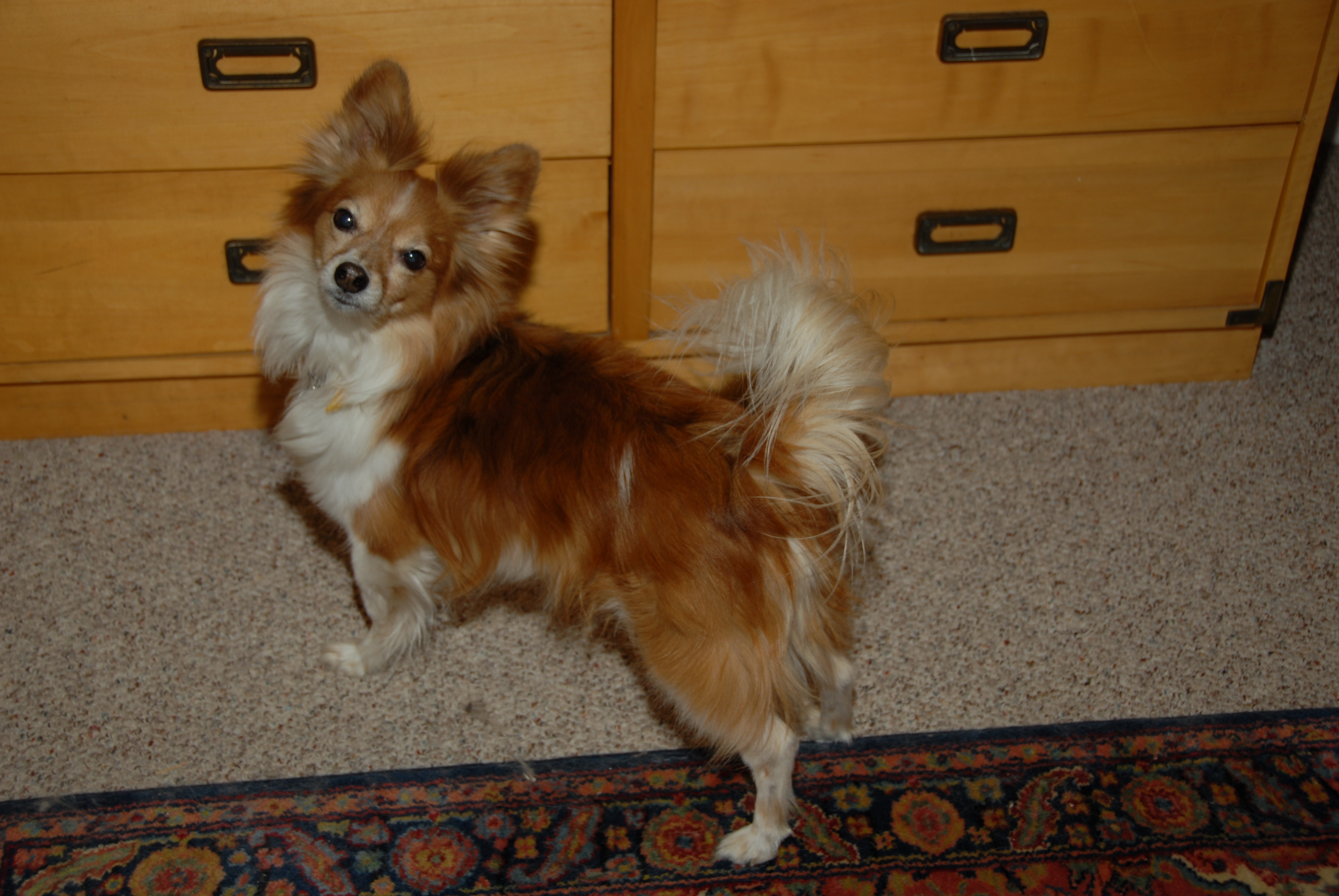 In memory of

Smokey

who was 14 &

Queen

who was 18. Both were loved and long lived. - Pat Ebaugh
In memory of our beloved Chester who died peacefully surrounded by love on September 17, 2015. We were so fortunate to have had him in our hearts for 14 years.

- Tom, Barb & Tamara Snyder


In honor of Ann Turpin on her Birthday.


From: Mike and Sonia Wilson
Happy Birthday Trisha Brewer,
from Mom
In loving memory of Aubrey Joseph Lynch Jr.
Aug 10, 1934-Aug 13, 2015

A brilliant, adventurous, dog-lover. He will be greatly missed.

Donation in Honor of Blair & Nell McKay
- Elizabeth & Dudley Schneider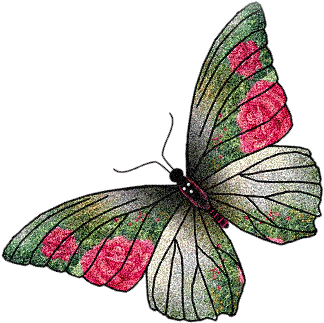 for Wesley: His sweet personality has brought us much joy and we are grateful to PapHaven and Shannon Johnson for bringing us together with Wesley.
- Loretta Nault

Remembering MAX beloved Papillon of Mary Randolph.

- Kathy Bilello


Donation made in Honor of beloved PHR adopted Jack for Daughter Mary Grace.

- Lynch Family

In honor of Andy Watson
- Melany Watson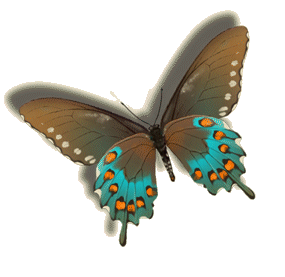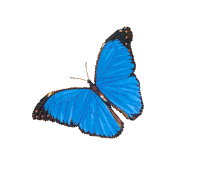 In Loving Memory

of Sweet, Active Phalene

Chase

, who was with us for 14 1/2 years.


Dad & Mom - Bill Hale & Judy Matthies
In memory of Louie, the beloved Papillon belonging to Gail Holt



-Sally Furse

In loving memory of VICKI BRUESEHOFF, October 11, 1944 - May 18, 2016.

Vicki was a true lover of the Papillon and was owned by four Paps during her
life. She was a caring friend with whom I shared many happy days. She
enjoyed a successful business career and traveled extensively, but nothing
brought her more pleasure than her beloved dogs. Till we meet again my
friend take care of all our little butterflies over the bridge!

- Nancy Pinke
In memory of RICHARD ("Dick") ELLISON who passed away May 18, 2016 at the age of 88. Dick and his wife of 59 years, Clara, bred quality Papillons
under the "Pacemaker" prefix. Pictured with Dick is their national
speciality winner, Ch. Pacemaker Ultra Supreme. They were some of the first
Papillon people I met when I became interested in the breed. They became my
friends and invited me to ride along to my first Papillon specialty show.
Always kind and generous people, they were friends, mentors, and traveling
companions for many years. Dick was a devoted husband, father, and
gentleman. Thank you Dick for many happy days and wonderful memories...till
we meet again!
- Nancy Pinke
In the memory of Willie and Tommy


-Jill and Jeremy Frazier.
In Memory of Gizmo Hall


- Deborah Zitny
In Memory of Belle


from Barb & Jim Rivard
Godspeed, my Duncan. See you on the other side.



"There is a cycle of love and death that shapes the lives of those who choose to travel in the company of animals. It is a cycle unlike any other. To those who have never lived through its turnings or walked its rocky path, our willingness to give our hearts with full knowledge they will be broken seems incomprehensible. Only we know how small a price we pay for what we receive; our grief, no matter how powerful it may be, is an insufficient measure of the joy we have been given." by Suzanne Clothier
Judy Geroni
Our wonderful Troy, died a peaceful death Nov. 10, 2016. He was 16 +yo and had not been doing well for sometime. He was my very first foster Papillon. His adoptive parents, Butch and Jackie Cantwell, loved him greatly - as he loved them.... and for some mysterious reason, he always remembered me when our paths crossed at PCA Nationals.
You will always be in my heart.
Jan Jorolan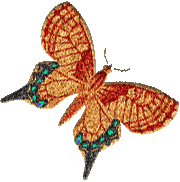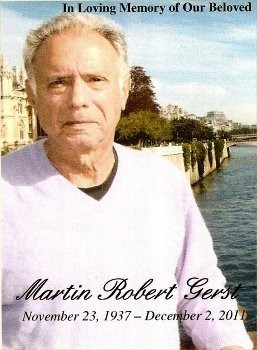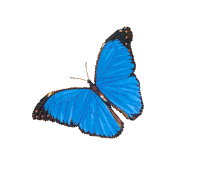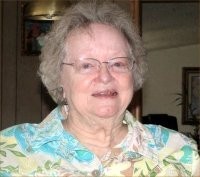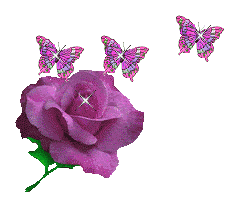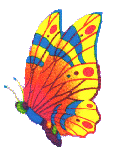 REMEMBERING CHIANTI

, beloved Papillon of Peggy Barnthouse.


by Michelle Sarkan



Honoring my Friend, Robin Efan


by Maureen Skelley

REMEMBERING our BELOVED ROCKY

who gently and peacefully passed away from kidney disease. No creature can take his place in our hearts.
He is dearly missed.
Valarie Milazzo

In

MEMORY

of a Papillon lover, Fred Moss, who passed away April 2017.
by Lillian Saroia
Mrs. Alma Mason is

REMEMBERED

by friends that knew her, and how
she loved her Papillon Kinsey.
Bill & Charlotte Vermillion
Blue Grass Darting Assoc
Sherrilynn Lanter
Carmel Lee Marple

In Loving Memory of

Joe H. Weidemann,

father of Joyce Young,
grand father of Sheena, Skyler, Baby Kiss, Nico and Gonzo.
As well as Sapphire, Stetson, Stasia and Iris waiting at the Rainbow Bridge.

In

MEMORY

of

James A. Lenahan, Jr.

brother of Nora Lenahan.
by Judith Perkins​
In

MEMORY

of sweet

Jesse Sundberg

, beloved Papillon of Nancy Sundberg, brother to Chilli and cousin to many.
​
Doris Gragg
T.J. Oglesby
Tamara Sue Roe
Paula Dane
Amamda Bour
and Many More who also donated in Jesse's Memory







In Memory of my Friend's sweet Papillon

Mickey

Hawkins.
​Pamela Knapp
Zoe
wasn't a Papillon but her dog friends were so she claimed the breed. Never has a dog brought more joy into one man's life. So loved and so missed.

Honoring
Jessica Llewellyn
of Oklahoma
from Melissa Harper
Honering Marianne Van Zeeland


from Jaci Kassmeier




In loving memory of

Chaney (ChayChay)

- so full of sweetness
and love! He brightened every room and warmed everyone's heart!

He is dearly missed by his family.
Mom Susan Pickering
Sandra Cunningham
Debbie Decker


our baby, our friend, our companion, after 13.5 years together - we miss you so much.

Your favorite thing in life was just hanging out with your family. You were so good to us,

always tried to please us, and always let us hug you when WE needed it the most.

Remember that
you will always and forever be part of our family. We will never, ever, forget
you.

We know you are feeling better now at Rainbow Bridge and, some day, will see you again.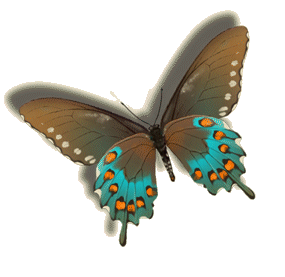 In Loving Memory of Charlie & Lucy.
Honoring my two boys, Jackson & Logan.
In honor of Geoff Renaud, Ricky, and Ronnie
On behalf of Huxx & Carter B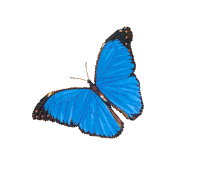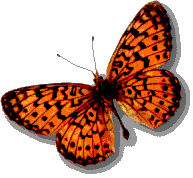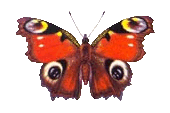 In HONOR of my Friend and PapHaven's Friend,

Bob Foulk



and Remembering his sweet Papillon

SNAPPER

.
In memory of

Mindy

my beloved papillon. May you rest in peace without pain. I miss you curling up in my back at night and in my lap while I work. I miss your happy dance when you are about to be fed. You have definitely left pawprints on my heart! Until we meet again...you will always be in our hearts.


Steve & Mary Lou Mason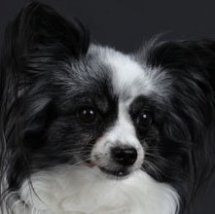 LILLY in honor of my dog sitter Fetcha Goettsch 's dog (Lilly) that passed away in June of 2016.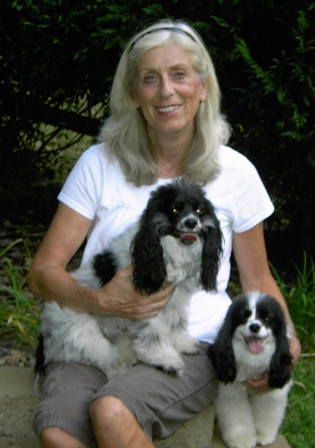 In Honor of Nancy Sundberg's father

D. Pierce,
In
MEMORY of CLOVIS

, She was much loved and an amazing Papillon. She gave comfort and pleasure to many people during a very long life as AKC Companion Dog & Distinguished Therapy Dog. Hundreds of hearts were warmed by her visit to those in sheltered lives. May she fly free...
In memory of

Jolie

, who gave so much love and was loved in return.
from Kristin by her Friends
Josette L Rice 1953-2020


Jojo was a lover of butterflies who as a master gardener raised flowers for monarchs and chased lizards with her four papillons. She is incredibly missed by her spouse, Wendy Emerson, and the fabulous four- Cailin, Teagen, Danny Boy, and Tahoe.